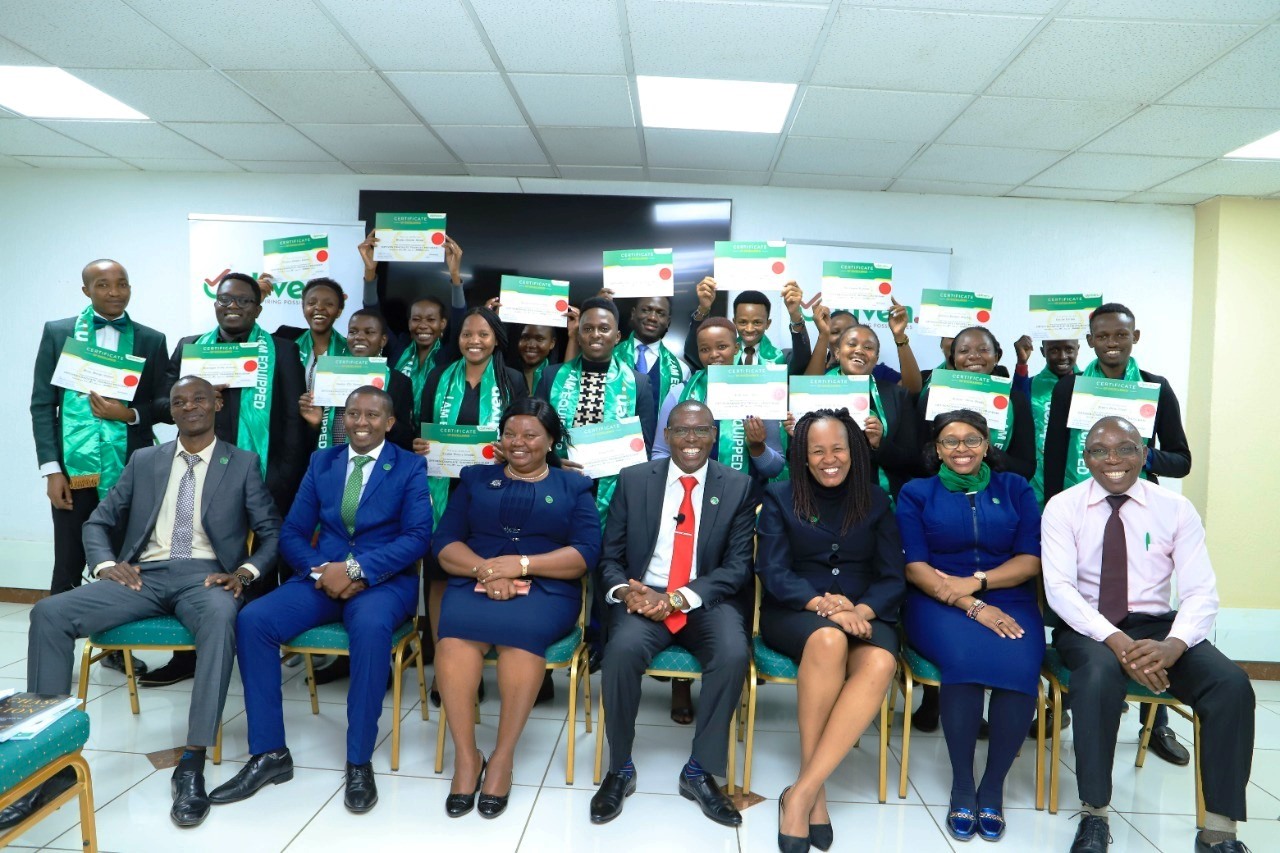 Three months after joining the Optiven Graduate Mentorship Program, 20 graduands celebrated their wins on 19th October 2022.   At an event held at the Optiven Group Head Office, the graduands got an opportunity to share their experiences during their time at Optiven.  Optiven Group Chief Executive Officer Mr. George Wachiuri was at hand to encourage the graduands noting that they are well ready to transform the work world by being the best of themselves.
Speaking as the Chief Guest at the event, Wachiuri shared his own experiences following his graduation from the University of Nairobi and being absorbed under the audit firm Nyaga and Associates.   He also called on corporates and enterprises in the private sector to open their doors to graduate mentees in order to offer them an opportunity to experience the corporate world and be equipped on their journey to finding their purpose in the work world.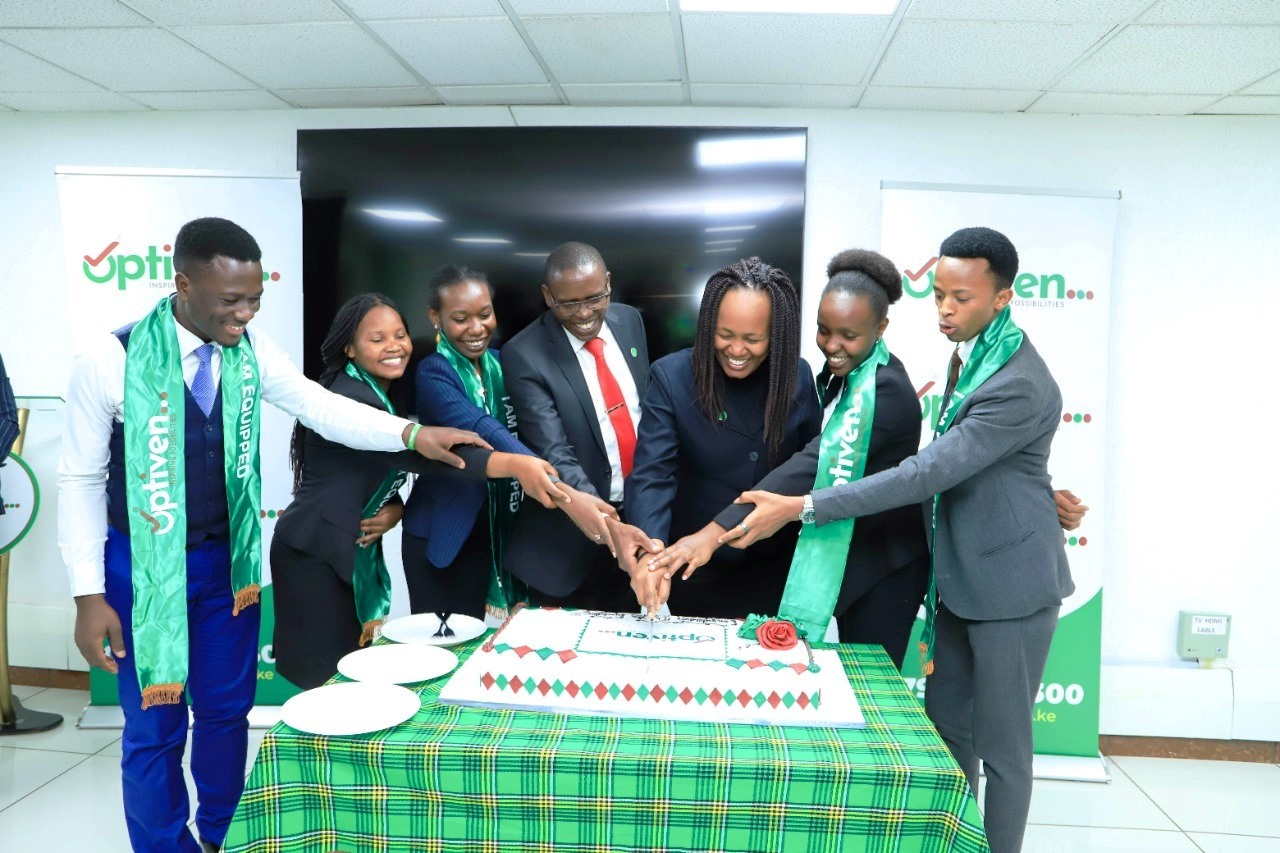 The graduands who were composed from a collection of different universities both locally and internationally joined the Optiven Group Management Trainee Program that was launched to empower different graduates by enabling them to do work as part of their experience.
The move was a continuation of a unique graduate mentorship program that was launched in the year 2019 to serve the Optiven Foundation, Optiven Limited and the George Wachiuri School of Mentorship.   https://www.optivenfoundation.org/news-and-blogs/mentorship-can-change-the-lives-of-graduates/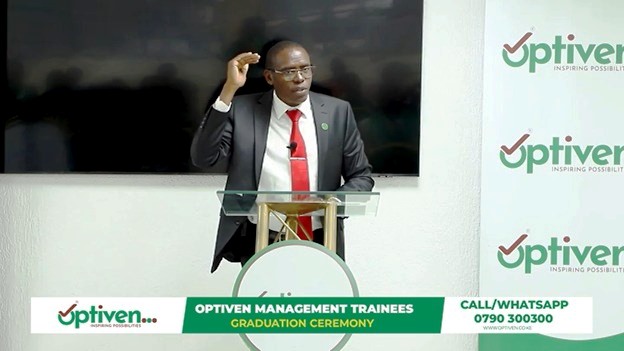 Optiven Group begun a 360° mentorship program by offering more than 50 mentorship opportunities to young graduates in the year 2019.  Wachiuri says, "the need for well refined mentorship programs is so dire that our recent advert, that run for only 5 days, attracted over 5,000 applicants.
This is an indicator that we need to have a more collaborative approach with fellow SMEs & corporate in Kenya and Africa, with regards to offering a sustainable solution to this problem.  We need to open our doors wider and allow these intelligent graduates to practice what they have learnt in the universities, albeit for a short but fulfilling dispensation of time, say three months or more."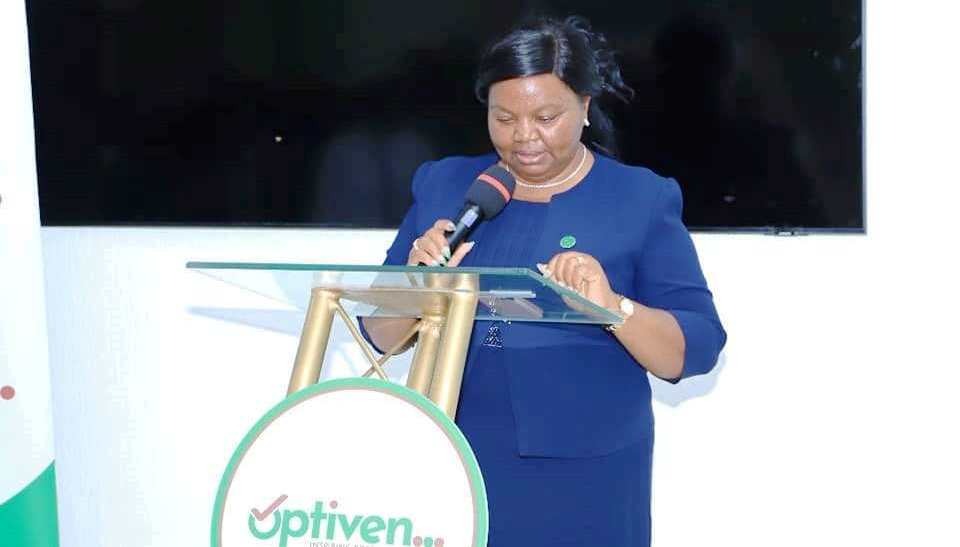 According to the Human Resource Department at Optiven, the program for starters, allows graduates to join the area of their training, say: Human Resource, ICT, Accounts, Admin, Records, Sales and Marketing.  Those who get into this program get a guaranteed Mentorship opportunity that is tailor-made to make enable the mentees to be thinkers who can take this country to the next level.
By the time they finish the program, they get a certificate from one of the most forerunner organizations, Optiven Group. This will give them an upper hard in getting a job or starting their own start up business. Speaking at the graduation, Wachiuri called on the graduands to be bold and courageous as they follow their career purpose and be agents of transformation.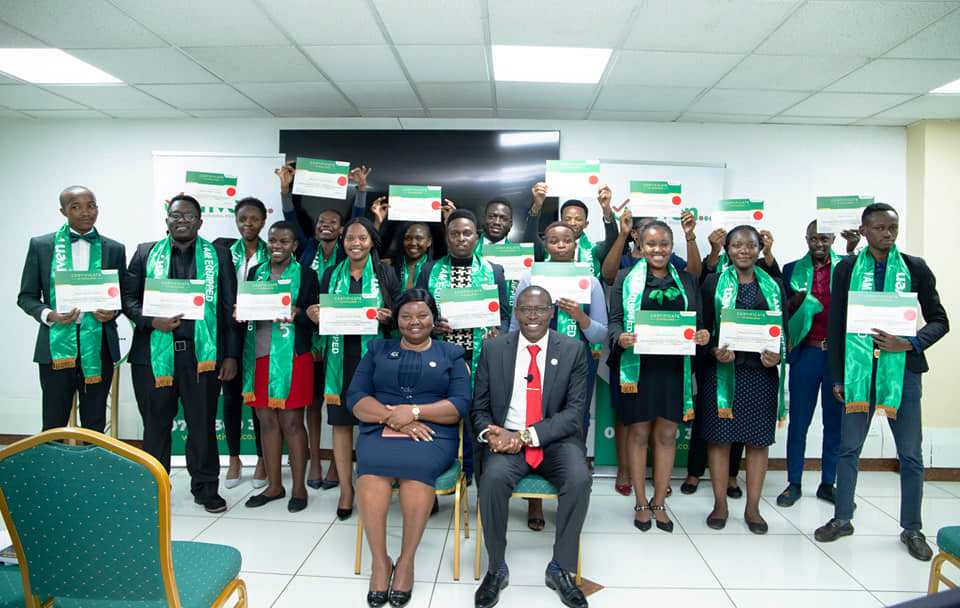 Addressing the graduands, Madam Mary Wacuka, the Director for Strategy and Operations, further encouraged the graduands to be ambassadors of what they had learnt during their time with Optiven as well as providing information to those in need when they are able to do so.
Present at the event were the Winnie Wambui Joseph – Associate Director, HR and Talent Development, Martin Waweru, Group HR, Talent Development & Administration Manager and the different Managers who had impacted the mentees during their time at Optiven.
To partner with the Optiven Foundation,
Send your contribution of any amount to Paybill Number 898630,  Account Name FOOD.
For more information regarding the Optiven Group Foundation
Email: info@optivenfoundation.org
Call us:

+254 718 776033